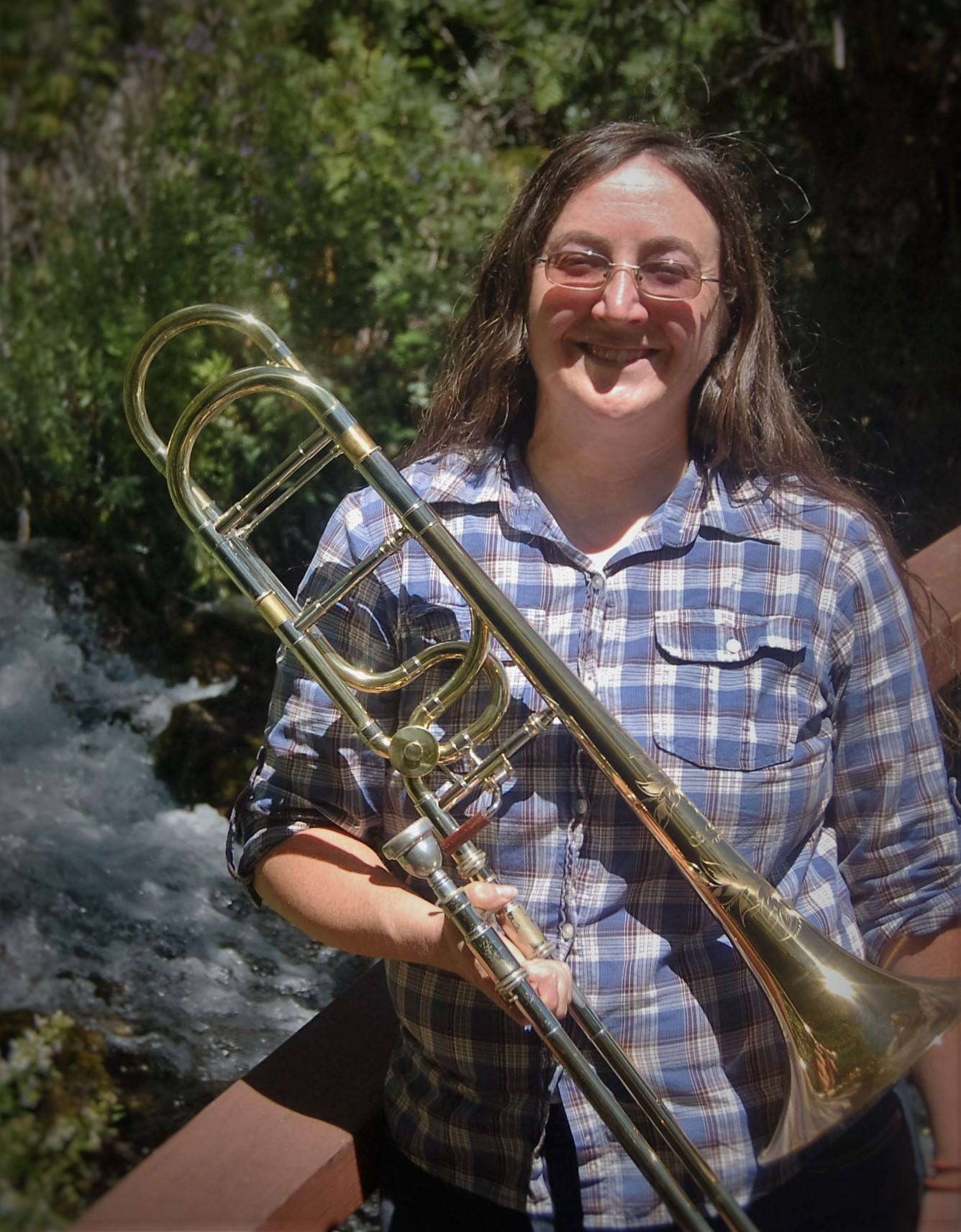 Michelle Flowers is an avid trombonist who has performed nationally and internationally in the United Kingdom, France, Italy, Switzerland, Austria, and Germany with a wide variety of ensembles ranging from opera and musical theater orchestras to jazz ensembles to a circus band.
Dr. Flowers' ground-breaking research on psychological issues faced by the musician population has led her to be a stand-out in the field of music and medicine. She has presented her findings on several platforms, including the Performing Arts and Medicine Association International Symposium in Aspen, CO (2017), the International Brass Women's Conference in Phoenix, AZ (2019), the International Trombone Festival in Muncie, IN (2019), and is a regular presenter at the Texas Music Educators' Association in San Antonio, TX, the largest music education conference in the United States. In addition to her work on musicians' mental health, she also is the author of a regular column discussing Golden Age film scores in Film Score Monthly Online Journal.

Michelle is currently the trombone professor at Texas Woman's University where she has a flourishing studio. She founded and conducts the TWU Trombone Choir which recently was invited to perform at the TMEA convention. Flowers holds a Master's and Doctorate of Musical Arts in Trombone Performance from the University of North Texas and received a Bachelor's degree from Brigham Young University. In addition to music, she enjoys hiking in the mountains with her golden retrievers and binge-watching Doctor Who.
---
Upcoming Performances and News:
Dr. Flowers was recently invited to perform with the inaugural International Trombone Festival Women's Choir at the upcoming International Trombone Festival in Georgia. More information on this choir, it's members, and the festival in general can be found by clicking here.
Dr. Flowers will also be performing and presenting with her quartet, The Coal Hill Quartet, at ITF. More information about this ensemble can be found here.
Her interview for Emmy Rozanski's series about navigating life after college is available here.
Michelle recently had the pleasure of reconnecting with her old friend, Emily Merrell, where she was interviewed for Emily's podcast Artifice. They discuss art, inspiration, and "deep dives" into creativity. It can be found on most popular streaming services through this here. Her episode is in season 3, ep. 90.